Case Study: how to create a product catalogue in Joomla?
The development of the new website of Joartemaq, a company of Filling and Labelling Machines and Plastic Packaging, went through the creation of a product catalogue in Joomla.
Joartemaq's new website was designed and developed by Grow Under with the goal to increase the reach of the company's audience, and to strengthen the possibilities of converting visitors to customers. To achieve these goals, the bet through the creation of a product catalogue in Joomla.
We are specialists in Joomla and we have the ideal solution for your website.
A company with several decades of history
Joartemaq - Máquinas Duarte, Lda is a company that has existed since the 1970s, acting in the area of production and commercialization of Fillers, Capsular and Label Machines, Blow Moulds and Plastic Packaging. It also provides Specialized Technical Services in this area.
The Joartemaq website needed an upgrade to become more appropriate to the current reality, and in order to illustrate the diversified offer of solutions and equipment that the company provides.
Product catalogue to increase sales
The choice for Joomla CMS was evident, given the versatility that this Content Management System offers. Besides, Joomla is a robust platform capable of handling large volumes of data, adapting to any business as it grows.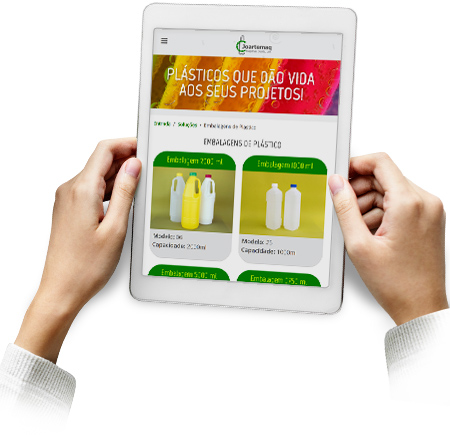 Therefore, individual pages were created for the different company solutions, as well as profiles for each of its products to give a clear idea of what Joartemaq has to offer.
This equipment and solutions catalogue is valued with information and images that can help potential customers decide what they need to buy.
Joartemaq's products are part of its business identity as one of the aspects that distinguishes the company from the competition. Creating an intuitive and easy-to-access product catalogue enables to highlight brand assets, reinforcing its identity, as well as the confidence that potential customers place in it.
Digital catalogues are a marketing tool with strong potential, helping to promote sales in eCommerce businesses and in other areas. They are often the first contact a potential buyer has with a company's products. A first step that can lead the page visitor to become a customer in a physical store sale later.
Call to Actions to generate leads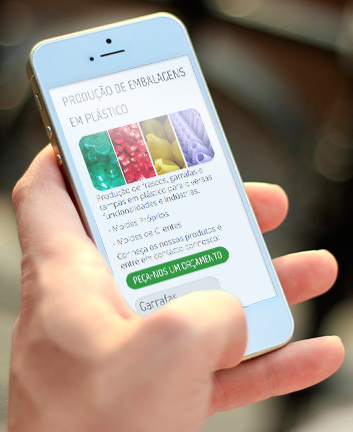 The website development also had a strong concern in implementing effective and appealing Call To Actions in order to generate leads and to raise potential customers.
The design of the website was done from scratch, meeting the policy of Grow Under that bets on customized solutions tailored to each project it embraces.
It was necessary to organize and restructure the contents of the website so that it was easier and more immediate to check the available information.
The result is largely satisfactory, with a luminous and attractive graphic image and relevant content that contribute to strengthen the core business of Joartemaq.