Institutional websites without complications with Joomla!
Get to know animar.COM Agency´s case study to learn how Joomla! can help to create robust institutional sites and with large data volume.
Grow Under has developed the new website of the Social Innovation Agency animar.COM, using Joomla!, a tool with many advantages for institutional websites, namely the security and robustness, but also the possibility to structure a complex data architecture in an efficient and easy-to-use way.
What is the animar.COM Agency?
The Social Innovation Agency animar.COM´s mission is to promote local development, "by linking development workers and organizations in the construction of intervention strategies" that promote the "valuation of territories, people and all living beings", as you can read in the website of this entity, that was developed in Joomla!.
Animar.COM Agency is funded by the European Social Fund, from the European Union, and by the Portugal 2020, and aims to "refer initiatives and agents of local development and social innovation" to encourage "collaborative work", and to "boost the creation of multi-sectorial networks between agents and organizations". It also aims "to provide qualification through the training of social and solidarity economy organizations", and "to promote the recognition and referral of professionals, good practices and qualifying initiatives of the social and solidarity economy".
How to develop appealing and robust institutional sites
The great challenge of the development project of agency animar.COM´s new website went through the need to organize a large volume of content in an appealing way, and also maintaining page usability and ensuring data security. This is in fact, the problem that many institutional websites face.
Thus, CMS Joomla was from the outset the chosen option, given its virtues as a robust a very flexible platform. Besides, it has an interesting growth potential. Joomla! is able to follow the evolution of institutional websites in an uncomplicated way, allowing to accommodate growing data volumes.
CMS Joomla implementation
The first step for Joomla!´s implementation in the project of animar.COM Agency went through the structuring and definition of the content architecture. We are talking about a huge volume of data, and with a great complexity, resulting from several years of intervention and intense dynamics of the entity's performance, something that occurs with large sites.
The restructuring based on Joomla! led to the creation of more than 1000 pages, with the migration of every content from the site of Animar - Portuguese Association for Local Development. Grow Under also developed the webpage of this entity that is associated with the Agency animar.COM, as you can check in the case study "Animar Association´s website in Joomla: sober, but dynamic".
It was possible to transform animar.COM Agency´s new website in a real platform for promoting local development, as intended, thanks to Joomla!´s functionalities and flexibility.
We also implemented the geo-location API, that allows you to locate on a map the products and services advertised by the site´s users, in order to facilitate the webpage´s usability.
Joomla! facilitates access control by login
Another major challenge of this project was the need to create access logins for the different kinds of users of the animar.COM Agency´s platform. On the one hand, there are Animar´s associates that wish to advertise their products and / or services. And on the other hand, there are the Social Innovation Agents who are volunteers, technicians and leaders with knowledge, and experience in certain areas, and that aim to promote their best practices.
Since Joomla! has the Access Control List (ACL) system as one of its source components, what was complicated became easier.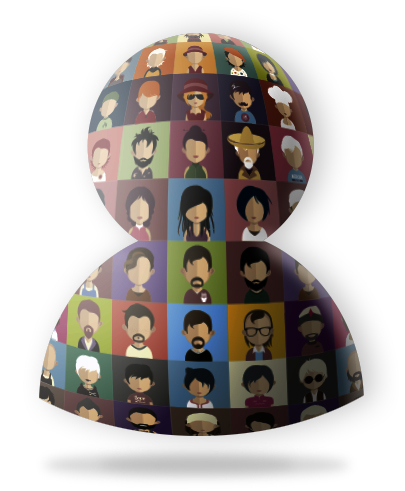 The Joomla CMS ACL component allows you to create permissions for distinct access levels, from a login, and based on user groups. Multiple groups can be created, and any user can be associated with several of these groups.
The ACL management interface in Joomla! is easy to use, allowing to define every front-end (what users sees when they enter a site) and back-end (the "backstage" of a website, what is not visible for users) permissions. This way, you can determine which users can access certain fields of the site, and what operations can they perform.
Large websites that are robust and easy to manage
Despite the great complexity of the volume of content displayed, Animar.COM Agency´s new website presents itself to visitors as a visually appealing and user-friendly page. Joomla! allows to "untangle" institutional websites with large amounts of data.
In addition, Joomla CMS makes it easy to update the site, while ensuring high levels of security.
Thus, Animar.COM Agency has in hands a robust website, easy to update and to manage, with full autonomy, without requiring the additional intervention of Grow Under.
If you also have a complex website, that needs a new content architecture, contact Grow Under now! We are the right partner to develop institutional websites without complications.