About Us
We are a multidisciplinary and experienced team of developers, programmers, web designers, copywriters, content writers and social media managers. Uncomplicated - this is our work philosophy and our way of life. And we believe that all dreams are possible.
At Grow Under, your business gains wings!

How we can help
We provide customized services of web development, site management, web design, web consulting, search engine optimization (SEO) and training in Joomla!, with solutions tailored to the needs and goals to be achieved.
Hard work, constant innovation and a lot of passion. These are the values that drive the multifaceted and experienced professionals of Grow Under.
We believe that only great teams can develop major projects – and the client is always the star in our team. We give priority to their ideas, fulfilling the desired goals and going beyond them, with creative and long-lasting solutions, and helping to accelerate their business.
We bet on simplicity as a conducting wire for success. And we embrace each project as an opportunity to generate a wave of positivity and happiness in people's lives.
| | | | | |
| --- | --- | --- | --- | --- |
| Developing projects and fulfilling dreams since 2012. |        | Tailored solutions with innovative and responsive designs. |      | We believe in Joomla! to create reliable and robust websites. |
How we work
Everything starts with your dream, your idea. At Grow Under, we shape your project, organizing an interdisciplinary work team, based on creativity and technical competence, and fully focused on the developing solution.
We always work in close cooperation with the customer, as the ideal partner to bust your business. We hear what you have to say, and we respond quickly to the requests presented.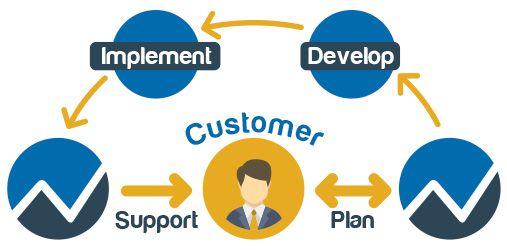 The ability to solve problems is one of the assets of the Grow Under´s team. The flexibility of solutions is another of our strengths, to meet the challenges presented to us.
With a strategy focused on the user, and on the Internet concept for all, we create outstanding digital experiences, connecting your project with positive emotions.
Moreover, once Grow Under philosophy is based on remote working, we are always here to solve your problems, and to respond to your requests.
Focus on your business. We take care of your website!